Welcome to the Redefining Success FLASH Giveaway!
You know what a FLASH Sale is, right? It's a sale available for a VERY SHORT time. Everything is heavily discounted and on offer with super-sweet prices.
In the Redefining Success FLASH Giveaway, you'll find carefully curated gifts with the super-sweet price of... FREE!
But, like every FLASH event, Redefining Success is available only for a very short time... like today... and possibly tomorrow.
So scroll down if you're in a hurry, and fill up your "basket" right now.
How do YOU redefine success?
In the following video, some of the giveaway cohosts share how they're redefining success this year. (I was sick that day, so I'm not in the video.)
Coach Rob Goyette also shared a video with his plans for Redefining Success in 2021.
And now... Happy Gift-Getting, starting with my gift to you.
---
Gift #1 - Thought-Leadership Writing



A Primer on Clarity for CEOs, Founders and Experts Who Write to Sell and to Change the World
In this Primer you'll discover:
- What clarity has to do with the divine
- Why busy, picky readers prefer clarity
- How clarity is like a box of chocolates
- Baggage that gets in the way of clarity
- Questions to ask yourself when you struggle to put your ideas on the page
---
----------
And now for the rest of the gifts!



Gift: The 4 Steps to STOP Holding Yourself Back
Get This Free Gift Here!
Neal Abramson
- The 4 Steps to Stop Holding Yourself Back will help you:
- Find out how you're in your own way from having what you want
- Uncover the dis-empowering conversations holding you back
- Learn what you can do to move forward in your business and life
- Get clear about the big and small steps you can take next

----------
Gift: Confessions of a Recovered Self-Doubter: A Guide for Living with Confidence
Peggy Bell
In this Guide, you'll discover:
- How to get rid of self-doubt once and for all
- The dangers of self-doubt
-8 ways to get rid of self-doubt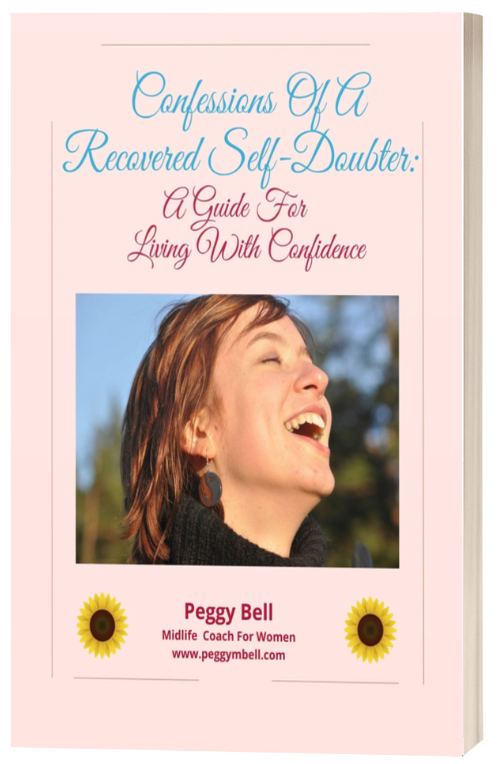 ----------
Gift: 10 Things to Know Before You Video ~ Do's and Don'ts To Save You Time, Help You Shine and Look Like a Pro!

Get This Free Gift Here!
Sheryl Bernstein


"Sparkle and be YOU on Video! Learn tips from L.A. Actress, Coach and Visibility Pro Sheryl Bernstein. She shows you Do's and Don'ts to save you time, help you shine and look like a pro whenever you're on camera. So you can be seen, and know what to do. Guide and videos to walk you thru all ten. A beautiful way to help you be your best you in front of the camera, everywhere you appear. So you are ready...and ready for everything!"
----------
Gift: A Guide to Lower Your Taxes When Home is Where You Work

Get This Free Gift Here!
Cynde Canepa Learn how to Lower Your Taxes When Home is Where You Work: Tax deductions and credits that you may be eligible for on your tax return that directly impacts how much tax you owe. Lowering your taxable income will result in a lower tax assessment.

----------
Gift: Your GPS Code: Jump Start Your Morning for a Miracle Day
Get This Free Gift Here!
Dr. Tianna Conte

In Your GPS Code JumpStart, you will learn:

5 tips that are all natural, non-toxic and non-pharmaceutical self- care.
Discover a little known secret healing potion of shamans for inducing sleep
Enjoy your unique bedtime ritual that releases the day's stresses with ease
Reprogram your subconscious mind and enjoy higher quality dreams.
Wake up refreshed, mentally clear and productive for a miracle day
----------
Gift: Complimentary Coaching with Jessica Derksen

Get This Free Gift Here!
Jessica DerksenIn this Complimentary Coaching Session you'll learn:
- Learn to break free from your limiting beliefs and self sabotaging behavours
- Develop the confidence and strategies to overcome your fear, doubt and worries, so you can accelerate your results faster
- Create a blueprint for your life and set the right goals that align with where you want to grow into in life

----------
Gift: Your Custom Best Digital First Impression Small Talk Assessment
Tracey Dobbins, ACCIn this assessment you'll learn:

- Your best first impression happens in nanoseconds from your background, facial expressions, body language, and what you say or don't say so you get it right.
- Projecting a powerful confident presence gets your business taken seriously while drawing people to you for even deeper conversations.
- I've selected my top FREE tips, and I'm giving my proven additional recommendations, to make your digital best first impression red-carpet ready…every time!
----------
Gift: Multiply Your Business with Partnering (Value $249)
Ellen FinkelsteinIn this free gift you'll learn how to:- Find partners so you can stop struggling to reach new people all by yourself- Generate new subscribers and customers – perfect for people whose lists are small- Create a buzz around your products without being hypey and without hounding your subscribers over and over- Build a list of fans and customers who really appreciate what you have to offer
----------
Gift: From Conflict to Cohesion: 5 steps to a healthy work culture
Julia GoldburtIn this free gift you'll learn:- Five Warning Signs of a toxic work environment- Five Strategies to handle problematic issues in the workplace- How to identify your current workplace toxicity- Make a self-care plan- Plan your next promotion/career move
----------
Gift: Life Facts ~ Health Info at Your Fingertips Guide
Mary Greenlee
Mary B. wants to help you to be successful and better prepared when Life's Events, like medical emergencies, happen. Read Mary's story, and don't let it be yours.
Get your Life Facts – Health Info At Your Fingertips Booklet, and Go Get Order. Compile all of your data in one file with the help of this booklet.
It's easy to read, fill out and save. You'll be prepared, and feel relieved that your Health Info is Accessible, Findable, and Ready to Go.
----------

Gift: Fully Booked: 10 Secrets Successful Speakers Use that Keep Their Speaking Engagement Calendar Full Year Round
Jackie LapinIn this Guide you'll learn:- 5 Killer Assets You Must Have in Place Before You Ever Approach a Booke
- 3 Big Mistakes that People Make That Repel Bookers and How to Turn It Around
- My 1 Little Booking Secret That My Clients Use to Fill Their Speaking Calendars
----------
Gift: Are You Living a Life You Love?
Sopheia McMorris
SOPHEIA SPEAKS WISDOM LIFE ASSESSMENT:


Clarity- creating health, wealth, and happiness in your life!
Awareness- of the roadblocks that get in the way of your success!
Align- the decisions you must make now to move your life forward!
----------
Gift: My Business Marketing Planner (for Healers)
Jan Revell
My Business Marketing PlannerKnowing what you need to do each day makes launching your business much easier Tracking your tasks, for email, social media, etc., helps you focus clearly Print it so you have a hard copy for that tactile feeling that makes writing easy Upload it to your iPad or tablet so you have a digital copy handy for the times your hard copy isn't available Or just use your digital version and never be without your marketing schedule


----------
Gift: Turn Fear Into a Friend - a Cheat Sheet
Jonathan Troen Practice with this Cheat Sheet and you may just find yourself taking massive action that leads you toward your dream life, filled with all of your desires.

How to Stop Running from Fear - it's Exhausting!
How to Transform the Power of Fear
How to use Fear as a Catapult to Success
Everything you want is on the other side of fear.
----------
Gift: The Copywriting Cafe - 1 Free Month
Kae WagnerThe Copywriting Cafe is for you if you want to spice up your sales copy:
- Two 60-minute group sessions per month
- Learn the secret words, phrases, and triggers that get people to push the Buy Button
- Practice Copywriting with exercises used by Master Copywriters and turn your copy into cash
- Take part in "Hot or Not" sessions to get fast feedback on your headlines, titles, subject lines and more

----------
Gift: Go Forward Fearlessly! A Spiritual Road Map for How to Be Happy, Stress-Free, and Confident Despite Massive Changes
Cornelia Ward Here's what You'll Learn:

Simple, practical, and spiritual techniques to live your life purpose so you can truly thrive in your career or business!
Fall back in love with your life and become truly happy!
Create a lasting formula for navigating personal transitions!
Create a career you love and enroll for free in the Passion & Purpose home study program!
----------
Gift: My Daily Digital Planner
Melody WigdahlHere's what you get in this Daily Digital Planner:

Fully Editable and Rebrandable Digital Planner
Sell as your own product!
Give it away to build your list!
Use for yourself and clients!
Full Private Label Rights
----------
Gift: Hears to Your Inner Doctor: Understanding Your Ear Control Panels
Lisa K.Y. Wong, L. Ac.
QUICKLY SCAN FOR ISSues - Even ones not presenting symptoms yet.
KNOW A CONTROL PANEL Come to understand what we mean by "Control Panel".
FEEL EMPOWERED Feel the confidence of knowing more about your body.


----------
Did you miss anything? Scroll back up to double check, as the Giveaway will not last for long.